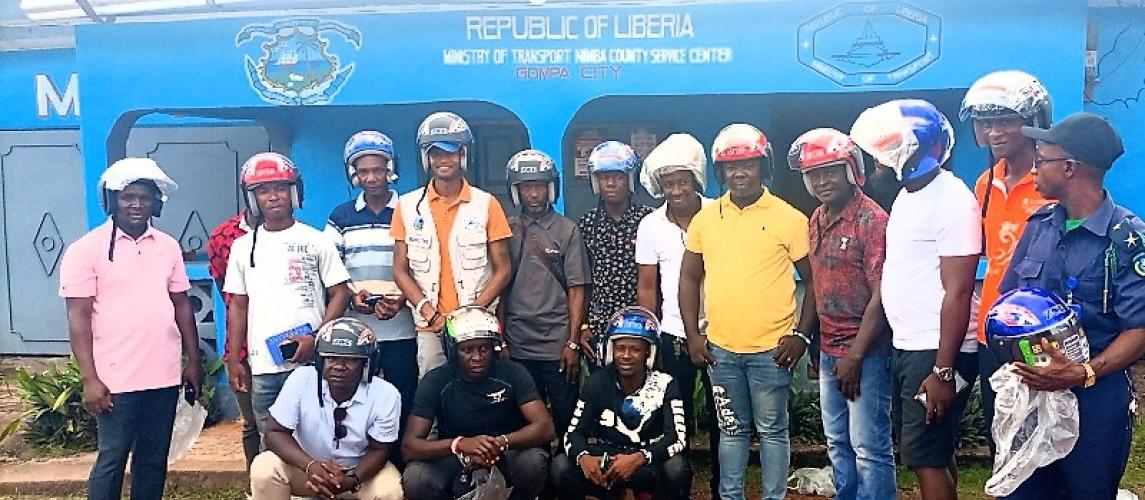 Transport Ministry Embarks on Helmet distribution to ensure safe and efficient motorcycle operations in Liberia.
Monrovia 24-October 2023: The Ministry of Transport is expected to embark on a Pilot Project to distribute 5,000 helmets to operators of motorcycle across the country beginning Wednesday, October 25-27, 2023. Motorcycle operators in Montserrado, Margin, Bong, Grand Bassa and Nimba counties respectively are expected to benefit from the donation.
The donation comes in the wake of request from the Minister of Transport, Hon. Samuel A. Wlue to the World Bank- Liberia Office through the Road Safety Secretariat for the procurement of helmets to distribute among motorcyclists to ensure the safety of both the riders and operators in the traffic in order to help prevent major accident injuries and death on the roads.
According to the distribution plan, each of the targeted counties is expected to receive one thousand helmets in collaboration with the Liberia National Police (LNP), National Federation of Motorcycle and Tricycle Association of Liberia (NAFOMTAL) and the Road Safety Secretariat (RSS) as the Ministry is working with key stakeholders and international partners to ensure that similar exercise among other things is extended to other parts of the country.