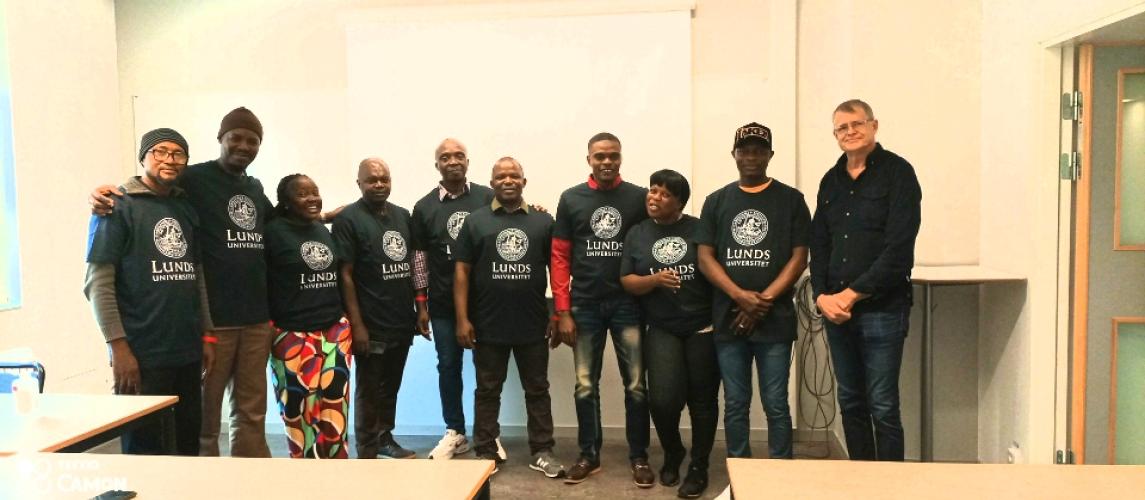 NINE (9) MEMBERS OF ROAD SAFETY SECRETARIAT BENEFIT FROM BASIC ROAD SAFETY MANAGEMENT TRAINING AT LUND UNIVERSITY, SWEDEN
Monrovia, Tuesday, September 23, 2022: A Nine (9) Member Team from the Road Safety Secretariat (RSS) across the Ministries of Transport, Public Works, Education, Justice and Health respectively left on September 23, 2022 for Sweden to attend a 2-week basic training in Road Safety Management at LUND UNIVERSITY's Faculty of Engineering, Transport and Roads aimed at critically analyzing road safety policies, organizational issues within the field of road safety, and programmes for monitoring road safety as well as elevating the awareness of the importance of road safety issues for the welfare of the society. The team members include, Samuel C. Wonasue, Coordinator, Road Safety Secretariat, Michael K. Gaye, Alex G. Brent, Barbes B. Dawodu, Everlyn C. Moiseemah, John M. Saar, James Morlu, Joan Harris and Lemuel O. Kleeme respectively.
During the training, the team gained knowledge and comprehensive understanding of road traffic system, including issues concerning man, machine and environment, accidents and their consequences, factors influencing the number and severity of accidents, behavioral issues, conditions and needs of vulnerable road users, "safe system" approach, road safety principles and measures and evaluation of their effects. The course comprised problem based case sessions, lectures and workshops particularly on how to measure road safety and organizational principles.
The Secretariat was established by the Government of Liberia and launched by the President of Liberia, George M. Weah in 2018 to help develop programs that would educate the general public to minimize the increase in the rate of accidents in Liberia. It can be recalled, since the establishment of the Road Safety Secretariat, several road safety awareness activities had been conducted across Liberia as well as trainers of trainer's workshops for drivers, pedestrians, marketers, students, community members, motorcyclists among others.