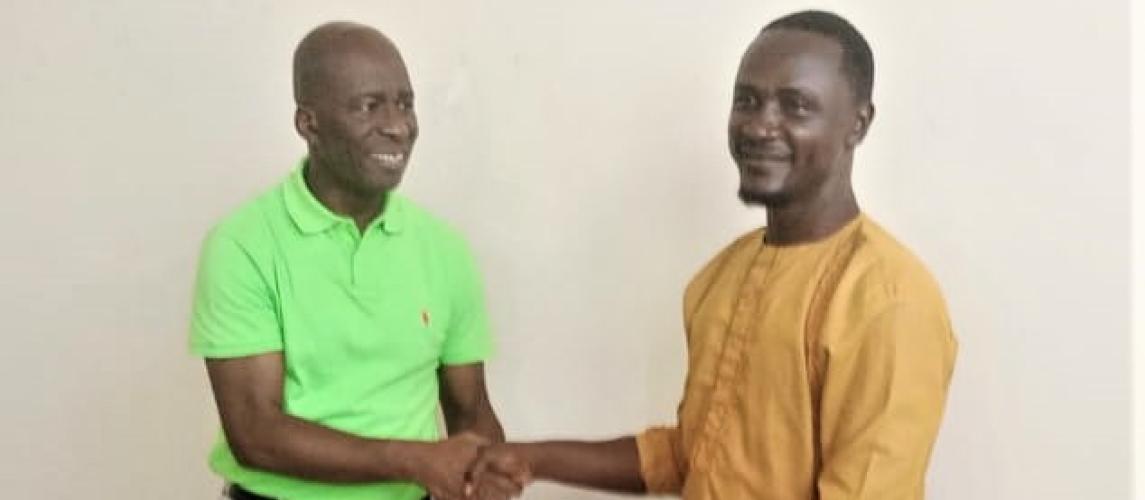 GoL & NAFOMTAL SIGNED MoU
Monrovia: The Government of Liberia and the National Federation of Motorcycle and Tricycle Association of Liberia(NAFOMTAL) on Wednesday, February 8, 2023, signed a Memorandum of Understanding (MoU) aimed at ensuring tax compliance, public safety, law enforcement, safe and efficient transport system, adherence to transport policies and regulations, peace and socio economic development respectively. Transport Minister, Samuel A. Wlue and Samuel Deapah, President General signed on behalf of the Ministry of Transport and NAFOMTAL respectively while the Minister of Finance and Development Planning, Samuel D. Tweah attested on behalf of the Government of Liberia.
During the signing ceremony, Minister Wlue said the Ministry in collaboration with stakeholders has embarked on plans to ensure the formulation of transport related policies and regulations relating to the movement of motorcyclists, as well as the sales of helmets with motorcycle by importers or dealerships. He also assured their participation in the conduct of joint motorcycle and tricycle registration enforcement inspection exercises.
Also speaking, the President General of NAFOMTAL, Samuel Deapah promised his organization's commitment to work with the Ministry of Transport consistent with the MoU.
Meanwhile, the Minister of Finance and Development Planning, Samuel D. Tweah expressed thanks and appreciation to Minister Wlue and the Leadership of NAFOMTAL for the good working relations that have culminated into the signing of the Memorandum of Understanding  and urged motorcyclists to remain law abiding and contribute to Government's efforts toward national development.