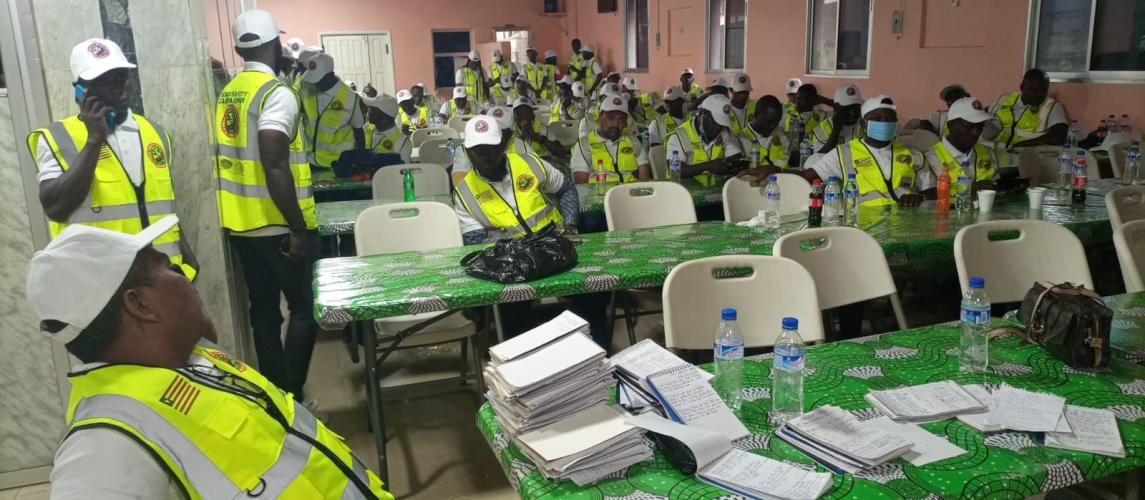 ROAD SAFETY SECRETARIAT HOSTS 2-DAY TRAINING WORKSHOP FOR DRIVING SCHOOLS IN MONROVIA
MONROVIA: Monday, July 11, 2022, The Road Safety Secretariat (RSS) with funding from the International Development Association (IDA)/ World Bank has conducted a 2-day Road Safety Stakeholder's Training workshop for driving schools operating in Liberia under the auspices of the Liberia Driving Schools Association (LDSA) organized with the help of the Ministry of Transport.
The workshop which commenced from July 7-8, 2022 was held at the Headquarters of the Liberia National Police (LNP) and brought together over 100 participants from different driving schools across the country. During the 2-day workshop, participants learned different driving skills and road safety measures. The workshop aimed at educating CEOs, trainers and instructors of driving schools to help provide quality driver's training program at the level of their various institutions; as well as prepared them for the introduction of the new national Driving Curriculum, National Highway Codes and Institutional Manual expected to be launched in not too far distant future by the Road Safety Secretariat (RSS).
The driving curriculum which was drafted by a Consultant hired by the World Bank has been submitted, reviewed and endorsed by Heads of the 5 Sector-Ministries of Transport, Health, Public Works, Justice/Liberia National Police and Education respectively for implementation. At the end of the workshop, participants were presented Certificates of Participation