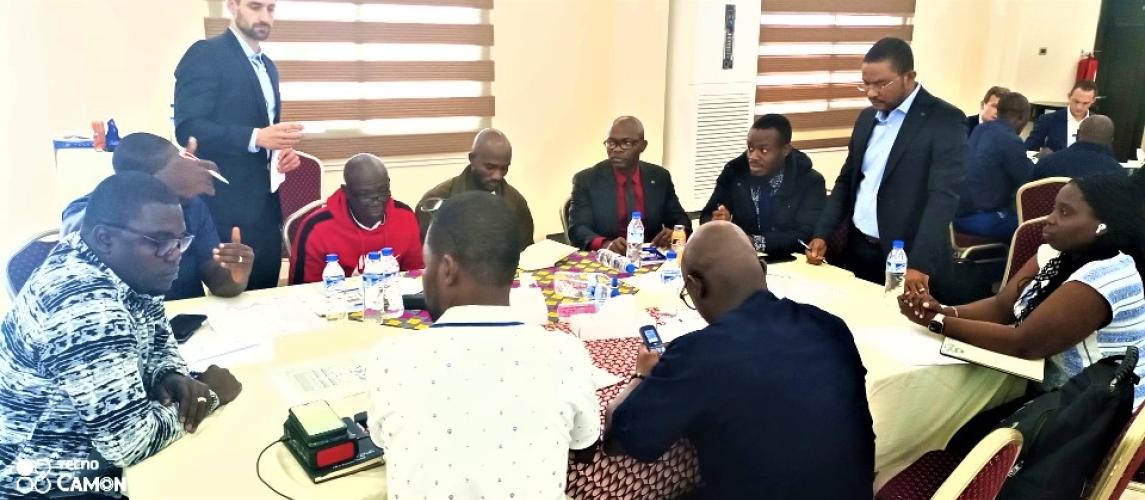 GOL HOLDS ONE-DAY STAKEHOLDERS' WORKSHOP FOR THE ESTABLISHMENT OF AN INLAND WATERWAY TRANSPORT SERVICE DELIVERY IN MONROVIA
Monrovia: Tuesday, June 27, 2023; the Government of Liberia with funding support from the African Development Bank has embarked since 2022 on the need to explore the establishment of an inland waterway transportation service in and around Monrovia in order to provide an alternative mode of transportation to citizens. The new mode of transportation, if established, will help address traffic congestions and improve traveling time for commuters.
It can be recalled that the Government with support from the African Development Bank through the Ministry of Transport and the Ministry of Public Works engaged and hired the services of the Maritime Transport Business Solutions (MTBS) and signed a feasibility study contract on August 23, 2022 seeking need for the establishment of in-land waterway transportation project. The Maritime Transport Business Solutions (MTBS) is a transport company based in the Netherlands and has completed said study in Feb, 2023.
On Tuesday, June 27, 2023, a one day stakeholders' presentation workshop was held at the Cape Hotel at Mamba Point in Monrovia to validate the best options for the project. During the opening of the workshop, Deputy Transport Minister for Land/Rail, Hon. J. Darious Kollie welcomed and thanked participants as well advised them to provide their expertise and participate into technical discussions, as Liberia is challenged in the provision of public transport services. "The need to establish an alternative mode of transportation cannot be overemphasized", Deputy Minister Kollie said.
Speaking earlier, Mr. Prince Tamba of the African Development Bank (ADB) pledged his organization's support to the inland waterway project and called for the assistance of the Government of Liberia and the total involvement of national and international stakeholders to make the project a success. He said, "This project, if established will help address key traffic related issues such as traffic congestions against traveling time and ensure efficient and effective transport service delivery for citizens to attend to their daily socio-economic activities".
Stakeholders represented at the workshop include but not limited to the Ministry of Transport, Environmental Protection Agency, Ministry of Public Works, Ministry of Lands & Mines, Liberia Maritime Authority, Monrovia City Corporation, etc.